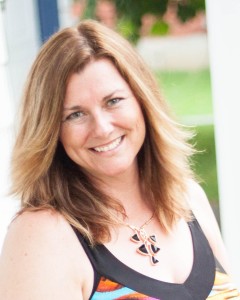 My Practice
I started my business in 2002 because I really wanted a platform to teach what I had learned. By that time, I had studied various forms of meditation and healing and I had become a Reiki Master Teacher. I didn't feel like a "master," but I had mastered the practice of Reiki and I wanted to share my knowledge with others. I have been teaching hands on healing and other spiritual  / healing workshops ever since. My healing practice and courses have gone through many revisions throughout the years. I probably revise them each time I teach. At this point though I am going through some major changes, branding the healing I teach, making it unique to me and the people who practice it. It's called Wildflower. Wildflower is a way of describing myself, and the people I have taught (and will teach,) and the way healing is spreading throughout the world… like wildflowers!
I am a member of Spiritual Directors International.
I'm a woman of many interests but my education, experiences, and passions have led me to narrow my business focus to working closely with women.
Spirituality
I practice Christianity, and A Course in Miracles.  I am open to and practice healing and spirituality techniques that come from other cultures, religions, philosophies, and ways of life.
I'm open to learning new things, but everything I learn goes through a discernment process – and a lot of what I take in ends up on the cutting room floor.
I look for deep spiritual meaning: Does this teaching resonate with me? How does this stuff hold up to the light of truth? I certainly don't know everything but I trust my instincts.
I'm open to working with each and every woman who walks through my door whether they have a religious or spiritual preference that differs for mine or not.
Spirituality is something to be celebrated as a community and it is also a very personal experience.
Everyone's experiences are different. Everyone's experiences are legitimate.
Life-long learner
Oh yeah – that's another thing about me. I'm always taking some sort of course. That will never change – I will always be learning and bettering myself in some way.  This year I'll complete the Ontario Jubilee program – for Spiritual direction. What an amazing experience it has been so far. I have a certificate in Leadership Development from the Centre for Christian Studies, and I'm trained in Emotional Freedom Technique, BodyTalk, and Primordial Sound Meditation, and SOZO.  I draw on my intuition, and my education and experiences in my practice as guided by Spirit.  Each session is unique.
I'm a volunteer at a hospice where I do Reiki on patients and their family members. I've learned a lot doing that work – I have the fundamentals of Palliative care course and plan to continue my education in this area.
The important stuff
I'm a mom of 2 beautiful teenage daughters.
My favorite movie is "It's a Wonderful life," because it is a wonderful life.
My favorite books are the Bible and A Course in Miracles. I read from them daily.
My purpose is to help open minded woman create mind body wellness while leading deeper, spirit filled lives.
Peace and Blessings
Thanks for taking the time to get to know me. I hope this has given you a sense of my spirit and whether or not you think we will work well together.
I'd love to hear your story too, so if you'd like to share it please take advantage of my free consultation session or send me an email! I look forward to hearing from you.
Peace and Blessings!
Christina